AVAILABLE NOW
STRIP FOR ME by Georgia Coffman is LIVE!
#oneclick today!
Amazon: http://bit.ly/SFMonAMZ
Nook: http://bit.ly/SFMonBN
Apple Books: http://bit.ly/SFMonAB
Kobo: http://bit.ly/SFMonKB
Paperback: http://bit.ly/SFMPB


A story that starts with "Once upon a time in Vegas..." isn't supposed to end with "happily ever after."
Sebastian
I know this better than anyone, and I can't let history repeat itself. This is why I have rules, and at the top of that list is no fraternizing with audience members after shows. But my rules mean nothing after my instant connection with Kendall. Her southern accent suggests a certain charm, but her sharp tongue says otherwise. Which is why I can't help myself—she's a mystery I need to solve. The more I get to know her, the more I start to believe she could be the one.
Until my past comes barreling in and makes me wonder if my one night with Kendall was real or all a cruel game.
Kendall
Although I live in LA, my conventional family loves to remind me of my small-town upbringing. They've never approved of my life choices—dropping out of college, moving across the country, and dating around, to name a few. Getting involved with Sebastian will be yet another decision they disapprove of—how much more of their disappointment can I take?
After all, he's a stripper for Vegas's hottest male revue show. He can't be my forever.
The odds are against us, but then again, anything can happen in a story that starts with "Once upon a time in Vegas..."
*Strip for Me is Book 1 in the Naked Heat series. Each book is a standalone contemporary romance.
#georgiacoffman #newrelease #vegasromance #whirlwindromance #needtoreadit #epiclove #needtoread #steamyread #trueromance #contemporaryromance #lovestory #booksarelife #bookpassion #readyourheartout #bookoftheday #amazingcover #romancenovel #romancebook#wildfiremarketingsolutions
AVAILABLE NOW

HOT NEW RELEASE
When Rivals Love by J.L. Beck & C. Hallman is LIVE!! #OneClick today!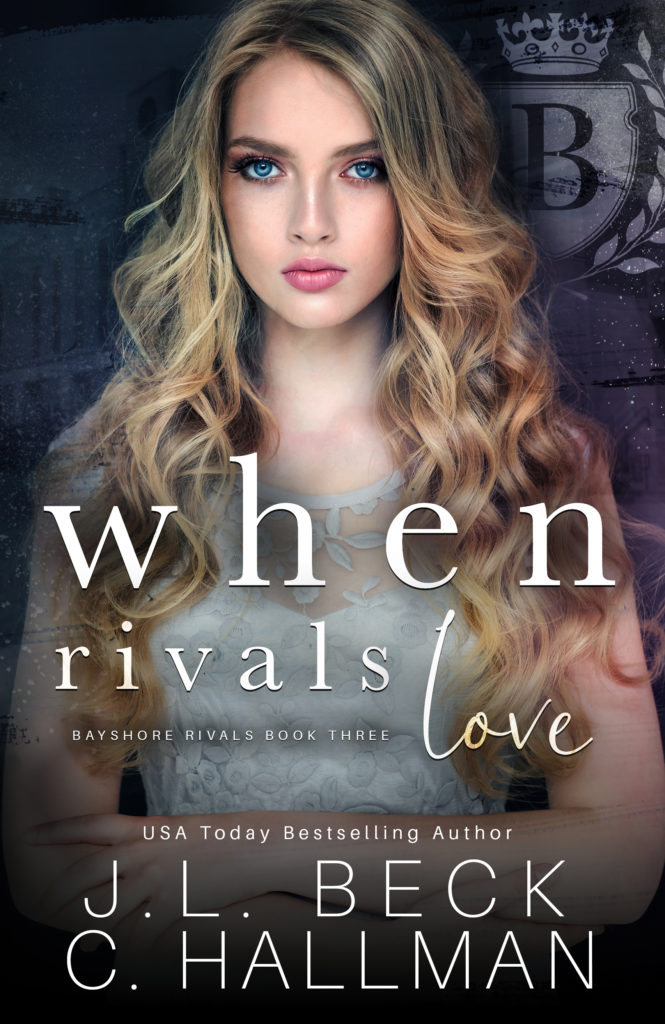 BOOK BLURB
HARLOW
I thought I knew the truth, but I didn't.
Secrets surround me, every aspect of my life was a lie.
The Bishop brothers are the only beacon of light in my dark world. They're the only ones that can protect me, the only ones that truly care.
Finally I have the leverage I need to escape my father's clutches, to fight back, but when the truth comes out, and the puzzle pieces of our pasts start to come together…
I'm left wondering if there will ever be a future for the Bishop's and me?
BANKS
We couldn't watch her marry a man she doesn't love.
We had to do something, even if it was drastic and completely reckless.
Loving a Lockwood is forbidden, taboo, wrong in so many ways, but we don't care about what our father or anyone else thinks.
All we care about is Harlow.
She belongs with us and we'll do everything in our power to keep her safe... everything to free her from the hold her family has on her.
To us she's not just a Lockwood, and we're not Bishops stuck in the same vicious cycle of hate and love.
We'll get our happily ever after no matter the price.
**This is book three in the series and cannot be read as a standalone. You MUST read the first two books in the series to read this one**
Add to your Goodreads TBR: http://bit.ly/2kyPrZ5
PURCHASE LINKS
https://books2read.com/u/4AxAAp
TEASERS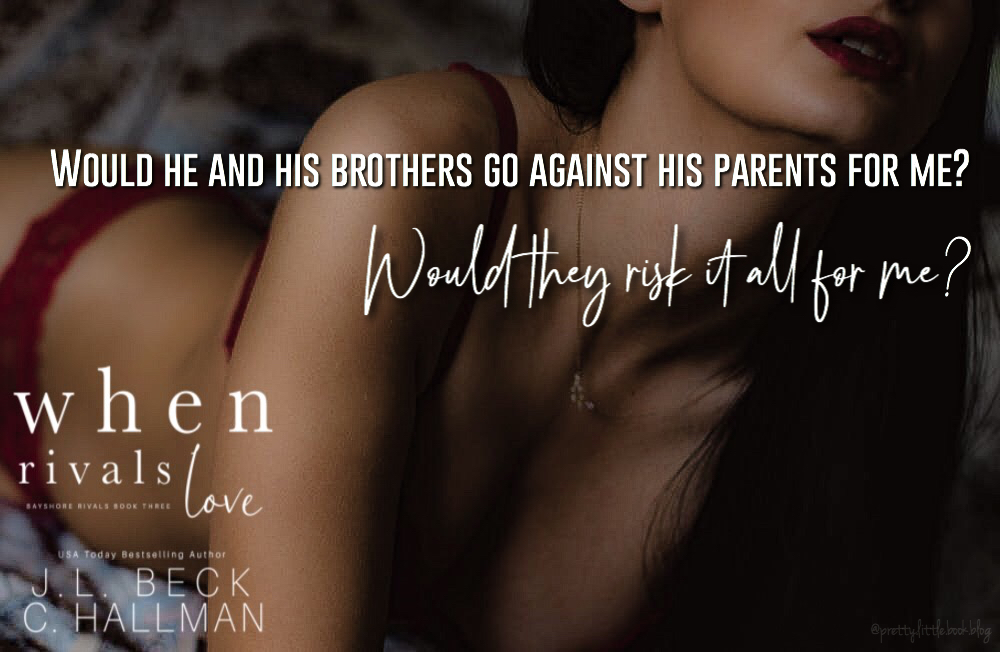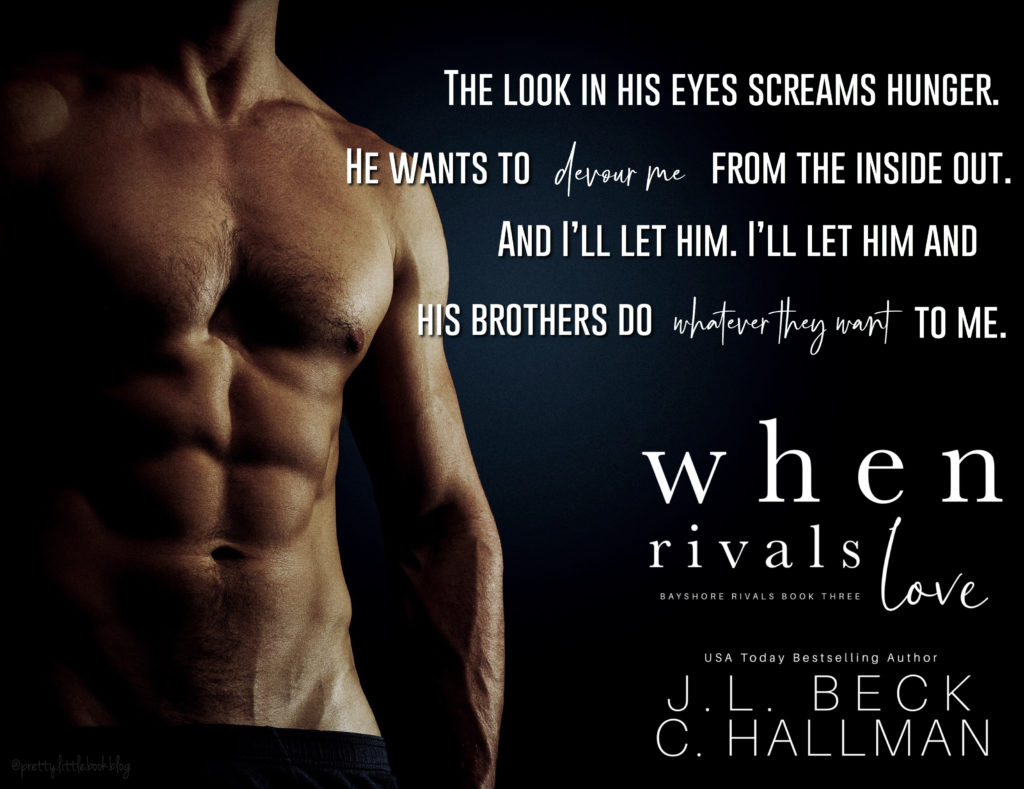 ABOUT THE AUTHORS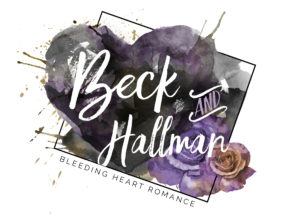 J.L. Beck & C. Hallman are an author duo who love reading, writing, and coffee. After meeting by happenstance they decided to write a book together, which later turned into many, many more. When they aren't writing or plotting their next book, they're playing mom and wife. They both share a love for dark romance, and enjoy a happily ever after as much as the next reader.
AUTHOR LINKS
J.L. BECK SOCIAL MEDIA:
Newsletter | Join Smut Queens | Facebook | Twitter | Instagram | Amazon | Bookbub
C. HALLMAN SOCIAL MEDIA:
Newsletter | Facebook Group | Facebook | Goodreads | Instagram | Bookbub | Twitter
COMING SOON
The Play Maker by L.M Carr is #ComingNov5th
Are you ready to meet Julian MacIntyre?
Playing football ruled every decision Julian MacIntyre ever made, including leaving his high school sweetheart behind to follow his dream. Sidelined by an injury on the field, he's now making a huge comeback to the NFL as the league's youngest head coach.
He wants it all. The glory, the job and the girl he walked away from years ago.
As one of the top sports reporters, Addison Hamilton has made a name for herself in a male-dominated industry. Proven to be a hard-nosed journalist, she asks the tough questions, but when given the opportunity to interview the man who broke her heart, is she willing to cross the lines of professionalism to get the answers she needs?
PREORDER TODAY!
Amazon US: https://www.amazon.com/dp/B07XM9SWDB
Amazon UK: https://www.amazon.co.uk/dp/B07XM9SWDB
Amazon AU: https://www.amazon.com.au/dp/B07XM9SWDB
Amazon CA: https://www.amazon.ca/dp/B07XM9SWDB
Wide: https://books2read.com/u/47Ev6L
Goodreads: http://bit.ly/ThePlayMaker-GR
#LMCarr #ThePlayMaker #SportsRomance #FootballRomance #SidelineSeries #HotChemistry #ComingSoon #needtoreadit #steamyread #trueromance #epiclove #booksarelife #booknerdigan #bookpassion #bookster #readyourheartout #bookobsessed #alwaysreading #bookoftheday #romancenovel #romancebooks #bookstagram #bookstagrammer #wildfiremarketingsolutions