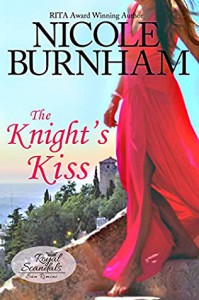 The Knight's Kiss by Nicole Burnham

My rating: 4 of 5 stars


Was their love destined to be written in the stars or hindered by the hands of time? Burnham brings class, heartache and magic to a modern fairytale. When past and present collide, anything is possible. The Knight's Kiss reads like the most memorable sonata. Isabella and Nick take emotions on the most unpredictable ride of their hearts. His past heartbreak could hold the key to her future happiness, but the cost could be more than either are willing to endure. Get ready to be swept away by a larger than life love story.